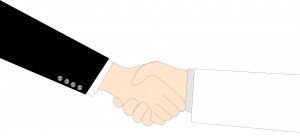 I think it's important to answer the "why?" question before we go out and form covenants with people. Should we form a covenant because we go to the same church or because we're part of the same ministry?
Should it be based on proximity — if you're a Christian in my town is that enough to form a covenant relationship?
Or are these foundations too shallow to build such meaningful relationships on? Continue reading
Josh is a Christian, entrepreneur and writer from Ridgefield, WA. He's married with three kids: ages 4, 2 and 1. Before he met God, Josh was a drug addict with a $500/day cocaine addiction that almost killed him. Today he's seeking a real authentic relationship with God and others.