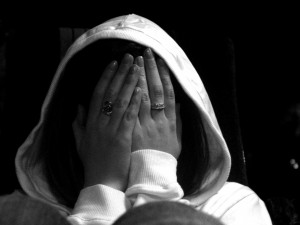 Should you be more introspective?
Well, it depends what kind of life you want.
If you want to rob yourself of joy, stunt your spiritual growth and become a more self-absorbed person than yes, by all means, you should be introspective.
But seriously, think about it.
Have you ever felt empowered after an intense time of introspection?
Did you examine all your motives and then walk away feeling refreshed and closer to God?
If you're like most people then probably not.
And why would you?
The nature of introspection is to look for things that are wrong in your life. Areas of your life that need to be corrected. Trying to judge yourself according to your own internal belief system.
And from my experience (and observation of many well meaning Christians) introspection does little to change your life for the better. Continue reading
Josh is a Christian, entrepreneur and writer from Ridgefield, WA. He's married with three kids: ages 4, 2 and 1. Before he met God, Josh was a drug addict with a $500/day cocaine addiction that almost killed him. Today he's seeking a real authentic relationship with God and others.