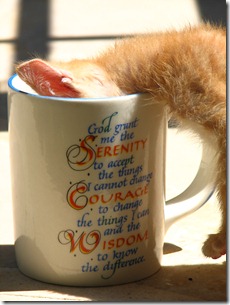 The Serenity Prayer goes like this,
God grant me the serenity
to accept the things I cannot change;
courage to change the things I can;
and wisdom to know the difference.
Josh is a Christian, entrepreneur and writer from Ridgefield, WA. He's married with three kids: ages 4, 2 and 1. Before he met God, Josh was a drug addict with a $500/day cocaine addiction that almost killed him. Today he's seeking a real authentic relationship with God and others.