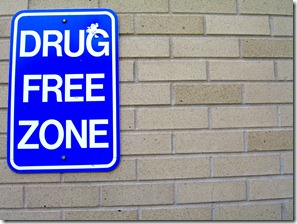 Is fighting evil really the best way to defeat it? In my town of Battle Ground, WA we have a heroin problem. Heroin addiction is evil. It's a tool the enemy uses to steal, kill and destroy lives. I just heard yet another story about a local kid who overdosed on heroin and died. I hate hearing stories like that. I get angry and I want to fight this evil.
The Bible instructs us to abhor evil and to cling to what is good. So as a child of God it's natural to hate evil. But we don't just want to have our feelings validated by scripture, do we? We want to take it a step further and see evil defeated.
We know that Satan was defeated at the Cross. No question there. Jesus won – Satan lost. But how do we see evil works, like heroin addiction, destroyed? For this purpose the Son of God was manifested, that He might destroy the works of the devil (1 John 3:8b).
While I believe strongly in spiritual warfare and casting out demons I want to talk about another tactic available to us.
Giving the Kingdom away
It's a Kingdom strategy that has more to do with giving than fighting. I'm not talking about giving money or time. I'm talking about giving the Kingdom of God away to those who need it.
Let me tell you a short story that might help better explain what I mean.
Last Sunday at church, Pastor Dan had all of the men go for a walk. We were asked to walk with the Father down the street (it was Father's Day). Our walk brought us to a field where we gathered around and listened to an exhortation from Dan's friend. It was about the men in Battle Ground and how God wants to give us strength and honor. He also talked about the enemy's plan to bring shame and mockery to the men here. He said something was breaking off of the men today. It was a powerful word.
He then asked us to walk back to the building in a spirit of quiet and contemplate what we heard.
People are starving to death
As I was walking and pondering what was spoken I clearly heard this question in my heart, "How do you fight hunger?" I answered , "With food." I then heard, "It's the same with addiction." But I thought, "What do you feed them?"
I heard the Lord say, "The Word of God. People are hungry for the Word. They are hungry for significance, purpose, meaning and life."
As I continued walking I realized something. Fighting addiction isn't so much about fighting something as it is about providing something. I couldn't imagine fighting hunger all day without actually feeding starving people food. But how often do we fight things like heroin addiction without feeding people the Word and giving them the Kingdom of God?
(Added 6-22-11: I originally wrote this post last night,  6-21-11, and just today I met a man from Battle Ground who told me he had 5 boys but just lost his 23-year-old son to heroin addiction overdose. Unfortunately this is not the story I mentioned in the first paragraph – it's another death from heroin.) This makes me even more angry and I encourage anyone reading this to agree with me in prayer for my community. Pray Thy Kingdom come in Battle Ground and Thy will would be done here as it is in heaven.
Josh is a Christian, entrepreneur and writer from Ridgefield, WA. He's married with three kids: ages 4, 2 and 1. Before he met God, Josh was a drug addict with a $500/day cocaine addiction that almost killed him. Today he's seeking a real authentic relationship with God and others.