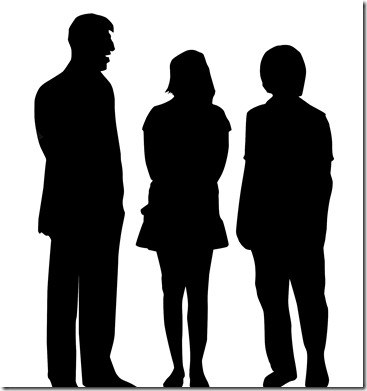 Have you ever started going to a new church and "tried" making friends? Perhaps you're one of the lucky few who's never had to experience this process.
Or maybe you're weird and actually enjoy attending groups where you know that the not-so-hidden-agenda is to "make friends". Many of us would admit, it's not the easiest thing in the world to make new friends at church. Acquaintances, yes – that's easy – but friends, not so easy.
I've been thinking about this lately since I've been on my whole "relationship kick" and I've even had a couple conversations outside my head (you know, those real life ones?). I've discovered I'm not the only one who has the questions, "How are Christians supposed to form relationships in an organic way?" and "What does biblical community really look like?"
How do we go about making new friends at church?
Most of us would agree that relationships, especially with other believers, are a very important part of life. No question there. But how we go about making and maintaining those friendships can be complicated and confusing. As a result many never experience real authentic relationships and instead settle for casual friendships that center more around activities than around the relationship.
And even for those who understand how to form these authentic relationships there is the whole issue of time. Relationships take time and these days it seems just about everyone is short on this limited resource. I know I try to pack as much as I can into a day and most the time I have little left over for just "hanging out".
Type A personalities and relationships
If you're more of a type A person you know what I'm talking about. You want to accomplish goals. Get things done and then check them off the list. And if we're not careful we'll treat relationships the same way. We'll pencil people in and make sure that when we're hanging out we're getting the most out of our time together. Because God wants us to be good stewards, right?
Sometimes it's OK to just relax and do nothing but do it together. It's much easier for me to write that statement than to put it into practice. But I really believe it's true.
Have we forgotten how to enjoy one another's company?
If we always gather around a curriculum, class or some project then we forget how to just enjoy one another's company. And we do the same thing with God. We can study about Him, sing about Him and talk about Him but are we content with simply enjoying His presence? Does our prayer time always have to serve a "purpose" or are we OK wasting time by just being with our Father?
I think I'm part of an entire generation that's starving for meaningful relationships. We want them but we don't know exactly how to get them. And we don't want a cheesy 12 week program to show us how. We want something authentic and organic. We crave this both with our relationship with God and with those around us.
Now, this would be the part where I give you, the reader, three ways to improve your relationships. But I'm not going to do that, sorry. I hope you don't feel ripped off by reading this post. Really what I want to do today is stir your heart so that you start asking your own questions about relationships.
I will leave you with one verse to meditate on though:
A man who has friends must himself be friendly,
But there is a friend who sticks closer than a brother.

Proverbs 18:24 NKJV
Josh is a Christian, entrepreneur and writer from Ridgefield, WA. He's married with three kids: ages 4, 2 and 1. Before he met God, Josh was a drug addict with a $500/day cocaine addiction that almost killed him. Today he's seeking a real authentic relationship with God and others.