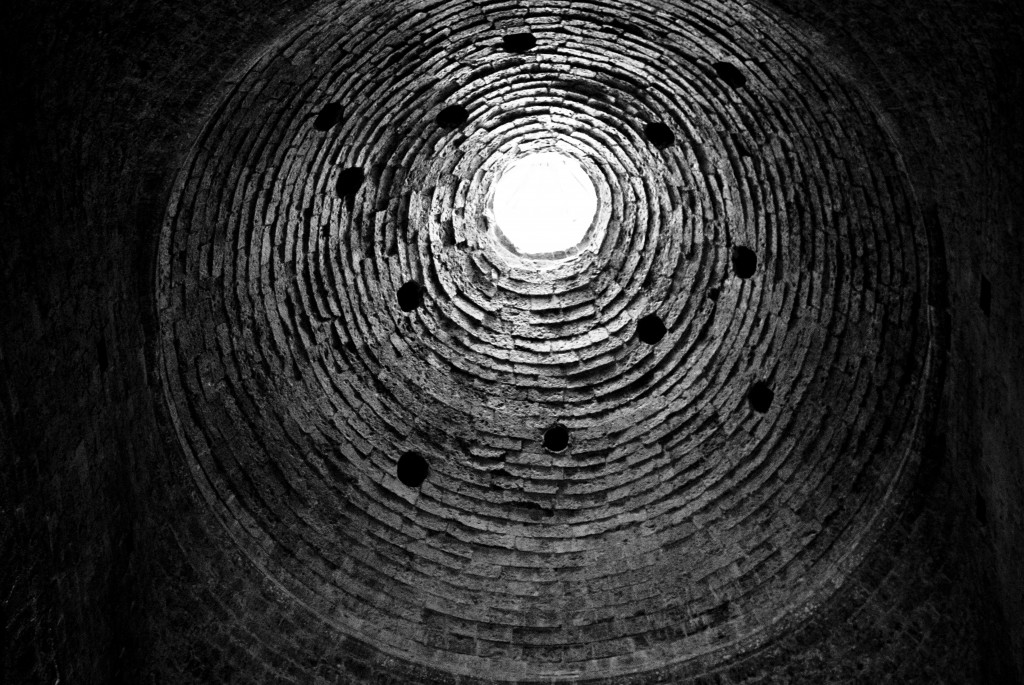 What happens when you or a loved one has a need. A need that only Jesus can meet? A need that can only be met by a miracle?
When it comes to having these needs met I've noticed there are primarily two schools of thought in the church.
2 schools of thought regarding breakthrough in the church
The first teaches that you can, and should, press in for breakthroughs. And even if circumstances seem to oppose this need being met you should still contend for the breakthrough and overcome the obstacles by the power of God that resides in you.
The second is more of a passive approach. This belief system teaches that God will move in His own time and there is nothing we can do to influence Him to move. And the breakthrough is not what's important anyway, what's more important is "accepting" that God has ordained these circumstances and that they are all part of a bigger plan.
I'll be honest. I have a problem with the second school of thought. I believe it's this kind of thinking that has crippled much of the church. When we are not allowed to press in for breakthrough we are sentenced to a life where circumstances become our lord instead of the Lord.
I want to share a story I read this last week that relates to this.
A biblical account of breakthrough
The story is found in Mark chapter 2. Four friends bring their paralyzed friend to the meeting where Jesus was. They could not get in through the front door so they dug a hole in the roof and then let down their friend through the hole.
Then they came to Him, bringing a paralytic who was carried by four men. And when they could not come near Him because of the crowd, they uncovered the roof where He was. So when they had broken through, they let down the bed on which the paralytic was lying. Mar 2:3-4 NKJV
And what did Jesus say when He saw this?
When Jesus saw their faith, He said to the paralytic, "Son, your sins are forgiven you." – Mar 2:5 NKJV
Did He rebuke them for their "works"? Did He remind them it is God alone who has the power to heal and in "His time" He would do it, "if He was willing"? Did He stop the meeting and point to the men and teach everyone that man can do nothing and these presumptuous  men should learn to "wait on God" instead of taking matters into their own hands?
No. He did none of that.
Instead the Bible says, "When Jesus saw their faith, He said to the paralytic, "Son, your sins are forgiven you."
Why are we afraid of being bold?
Wow! What these four friends did was considered an act of faith and Jesus honored them and healed the man. Where is this kind of doctrine in our churches today? Why are we so fearful of being accused of "taking matters into our own hands" and approaching God?
The Bible teaches us to approach His throne with confidence and boldness. This does not mean we are arrogant or full of pride. We desperately need to understand the difference between arrogance and boldness. We need to forsake the worldly definition we have of "pride" and "humility" and understand faith and works.
Of course we cannot perform miracles on our own. Nor can human will power take the place of God's power. But we can exercise our will and our faith so that we can achieve breakthroughs to God.
Does that make sense?
Those men believed something and that belief led them to overcome any obstacles in their way. They did not look at the problem of a full meeting and say, "God must have other plans for our friend." No, they said, "We will get our friend to Jesus and we'll do whatever it takes."
Whatever it takes
It's a great attitude to have. But somehow, for some reason the church has demonized this attitude in regards to faith. It's branded as a "humanistic approach to God" and the real spiritual ones are the ones who accept every life circumstance as a gift from God and would never even think to try and get a breakthrough to Jesus by using what they know.
Jesus Christ is perfect theology. He is a perfect representation of Father God. If He commended these men for their faith this should encourage us not to back down when we are seeking breakthroughs of our own and for those we love.
Josh is a Christian, entrepreneur and writer from Ridgefield, WA. He's married with three kids: ages 4, 2 and 1. Before he met God, Josh was a drug addict with a $500/day cocaine addiction that almost killed him. Today he's seeking a real authentic relationship with God and others.